Donate Now!

Are you unable to volunteer your time to become a Block Parent® but feel that it is a Program that you would like to support?
It costs about $1,500 to recruit 10 Block Parents and establish a Block Parent® Program in a community or neighbourhood with 25,000 residents and three elementary schools.
Your financial support will help us establish more Block Parent® communities across the country and reach more children with important safety information and materials. Ultimately, you will be encouraging volunteer engagement at the community level, strengthening the safety net we provide for children, and making more communities stronger and safer for all Canadians.
A $500 contribution allows us to produce enough materials for three elementary schools. A donation of any amount will help make communities safer across Canada.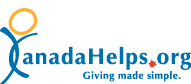 Make a secure, online donation with a credit card, and receive a tax receipt, through Canada Helps.
Or if you prefer mail your donation to:
Block Parent® Program of Canada, Inc.
7 – 50 Dunlop St. E,
Barrie, ON L4M 6J9

**Please note that donations made from this site go to the Block Parent® Program of Canada Inc. To donate to your local Program, please contact them directly.